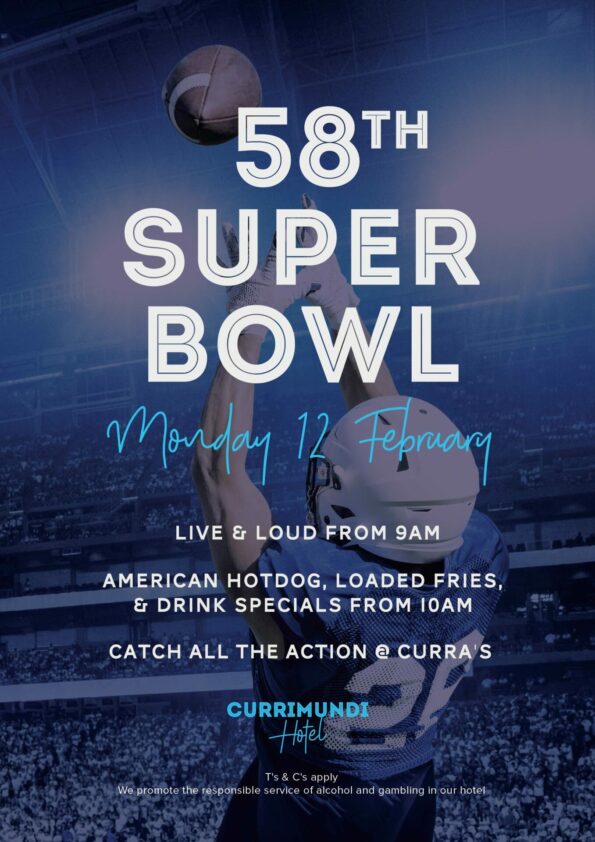 Super Bowl LVIII
Monday, 12 February
Super Bowl is BACK and we can't wait to celebrate the big day with you!
Join us from 9 am on Monday 12, February as we bring you all the action LIVE and LOUD straight from Allegiant Stadium in Paradise, Nevada.
Bar opens at 10:00 am and we're firing up the grill to bring you delicious American hotdogs, loaded fries and drink specials to really bring in that Super Bowl spirit.
Not much of a sports fan? No worries. We'll be showing all of that half-time show goodness too so you don't have to miss a second of the half-time entertainment.
See you here.